We Can Handle
Any Job
---
With Moffitt Caswell Southern Trucking, you can always rely on our services to get your freight delivered where it needs to be. Our drivers are certified, dependable, and an integral component of what sets us apart from our competitors. You won't have to worry about anything when you partner with Moffitt Caswell for your heavy haul, hot shot, and brokered freight needs.
---
Reliability You Can Count On.
24 Hours a day. 7 days a week. 365 Days a year. Always on Time
Our proven track record shows our dedication and commitment to getting your cargo delivered on time, every time. Best Customer Service
Service is our business. We guarantee that as a Moffitt Caswell customer, you are our highest priority and will always be treated as such. Highly Skilled Drivers
We only hire the best in the business, ensuring that your freight will be delivered as safely and efficiently as possible. Put your trust in the best!
Experience the
Difference
---
When it comes to your business, reliability is what matters most. Don't take the risk of going with a hauler that has an unknown track record. Oftentimes, we as consumers go with a company that has an unknown track record because the have the best rate only to be left with:
Delayed Shipments
Additional Costs
Reckless Drivers
Unpredictable Service
Bad Communication
At Moffitt Caswell, we put your transport needs first. Our team is the most dependable, trustworthy, and experienced in the industry. Our name is synonymous with excellence in service, and we have spent years building a team of highly trained and experienced professionals. Trust us to get the job done right, every time.
---
Moffitt Caswell Can
Haul Anything
---
Moffitt Caswell goes above and beyond for all of our clients. Whether it's general heavy haul freight, hot shot delivery, or brokerage service, we always ensure the customer comes first.
---
Heavy Equipment Moving
We are experienced in transporting a wide range of equipment and machinery. Whatever your heavy haul needs are, the Moffitt Caswell team has got you covered.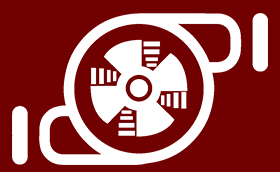 Oil Equipment Moving
We specialize in heavy haul solutions throughout the oil & gas industry. Get reliable transportation for your heavy oilfield machinery and equipment.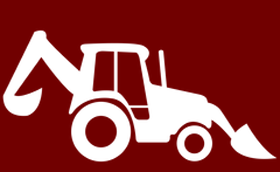 Construction Equipment Moving
Shipping construction equipment requires efficiency and attention to detail. Our professional, highly trained team provides the best heavy haul solutions to fit your needs.

Service First
Our highly skilled team of experts have the knowledge and experience needed to get the job done right. Let the experienced team experts help with your next heavy haul, hot shot or brokered load. Experience the difference our team can make.
Our
Mission
---
No matter what, service comes first. We are a service business and our customers are the most valued part of our industry. We guarantee that the Moffitt Caswell name is not only synonymous with excellence, but that you will always have the reliable service and communication you need, wherever you need it.
---