A Trusted Name in
Hauling Services
---
Our team of experienced and highly qualified experts is here to haul your freight whenever you need it. We will get the job done right every time. Contact the transportation experts at Moffitt Caswell to handle your next oversized or legal load and experience for yourself why more customers trust us to handle their hauling needs.
---
---
A
Better Approach

to Heavy Haul Transportation
---
At Moffitt Caswell, we don't just stop at good enough. We always go the extra mile to ensure our customers get the best freight haul service possible. Our knowledgeable and highly experienced fleet managers monitor and oversee every part of your heavy haul needs. We use fleet management technology to schedule and track your freight shipment, so you stay in the know while we're moving your freight.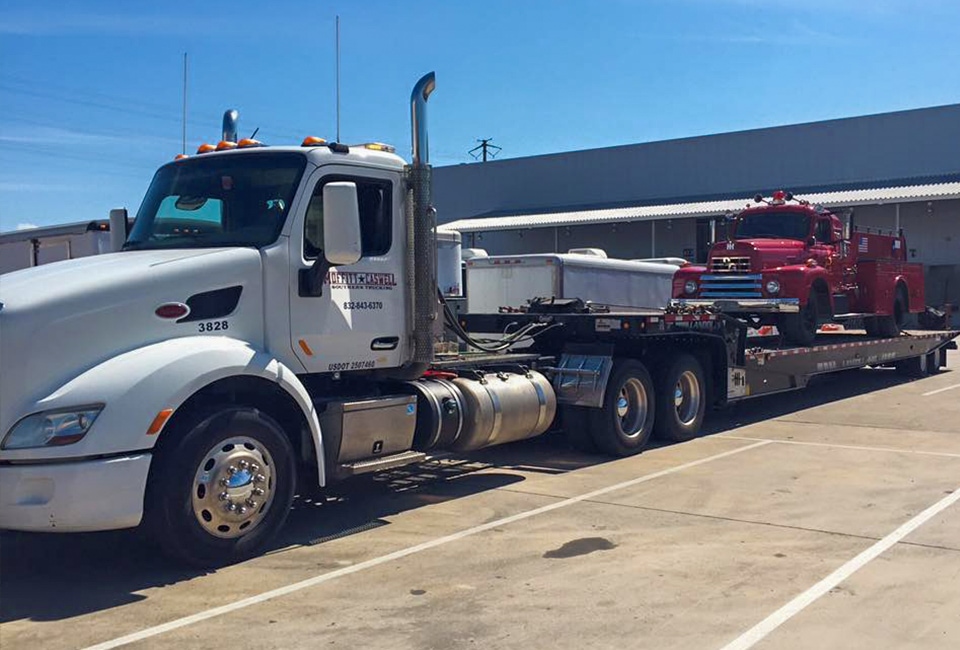 Our Fleet
of Trucks
We're proud of the fleet that we've built. Our variety of trucks means that we can handle any freight you need hauled. Our fleet includes:
---
Power only/Pintle Hitch
Rollback
Landoll
40 foot goosenecks
RGN Removable Gooseneck
Multiaxle RGN
---
No Haul Is
Too Heavy
Our heavy haul trucks are integral for keeping your business and industry running. We specialize in large transport services for transportation, construction, agriculture, oil and gas, and more. We haul:
---
Excavators
Bulldozers
Backhoes
Tractors
Cranes
Forklifts
Man-Lifts
Wheel Loaders
Shipping Containers
---
We also haul oil equipment such as:
---
Power Generation Equipment
Seismic Data Trucks
Pipe Layers
And Pumps
---
We specialize in self-propelled construction machinery mostly but have the ability to move almost anything. Our flatbeds and step decks will catch the fall-off loads or any normal deck or flat type freight. Moffitt Caswell is in the process of adding more stake beds and goosenecks to haul from 3k-(20k) lbs. We also have our RGN/Lowboys from 6 to 11 axle capability that can move from 0-(170k) lbs any cranes, large dirt equipment, tall tanks, tall crates, heavy loads. Contact our team to learn more about our fleet and the services we offer.
---